Incompass Michigan is a statewide network of comprehensive human service providers working together to develop independence and achieve inclusive communities.
Message from our President and CEO - Todd Culver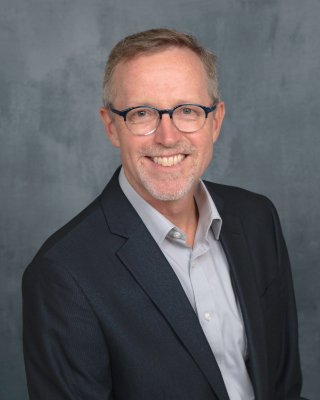 Looking back over the events of the last 2+ years brings recognition that we are changed - in so many ways: the people we serve have been isolated, their services interrupted; business models have been disrupted or completely scattered in a way that requires a new formula for re-assembly; we have borne anxiety, frustration, confusion, illness, loss, and grief. But it is the unwavering spirit of our members that has inspired the Incompass Michigan Team - kept us coming back, relentlessly, in our efforts to support you and assure mission success. We hope we have been of use, and we look forward to the work ahead. 
As we face forward, we need to remember that the days before the pandemic may not be the ideal to which we should aspire to return.  We are on a new trajectory as an association, disrupted by COVID, but nevertheless still on a journey of transformation, pushing through survival and navigating the path to the next level of achieving inclusive communities. We are a part of the changes occurring in our field, because they will occur with or without us, and we need to be at the table - embracing a future inclusive of these changes, but vigilant as well. And our future may require us to think differently, serve people differently, collaborate with nontraditional partners, and project our brand to the broader community in a different way.  
Part of the value proposition for membership in this association is connection with resources - information and innovation – that promote success for members and persons served. Our hope is that the connections we convene will strengthen our collective resolve to positively impact communities all over Michigan. Thank you again for all you do. 
MISSION: Through advocacy, innovation, education and leadership development, we empower our members to achieve their mission.
VISION: A statewide network of human service providers committed to diversity, equity, and inclusion, optimal independence and engagement in the community, with enhanced quality and fullness of life.
SHARED PASSION: Independence and inclusion for all.
Incompass Michigan Invests In Our Members
Advocacy
Advocating for our members is always a top priority of the Association, in 2021 we provided a user friendly way to quickly and easily contact your legislators about important issues through the Incompass Michigan Advocacy Center including 10 Action Alerts
Innovation
In 2021 we partnered with IMPART Alliance to bring training and technical assistance to our members on addressing the Direct Support Professional workforce crisis.
Education
Virtual training continued with popular professional development opportunities on Job Coach Training, Motivational Interviewing, CARF Accreditation, ACRE Training, and Creating a Remote Work Policy.
The Association provided a variety of high quality, on-demand professional development training opportunities, through our Learning Management System, including:
Mitigating COVID 19 in the Workplace
Creating a Remote Work Policy
Internet Safety and Security
Basics of Fund Development
Engaging Your Board in Fundraising
Workplace Conflict Resolution
Grant Writing Basics I and II
Understanding Benefits
Employment Law Update, Quarantine Edition 
Best Practices for VR Professionals Working with Individuals with Hearing Loss
Building Future Leaders: A Better Approach to Succession Planning
Family Engagement
---
115 individuals attended our virtual Spring Conference, as we welcomed participants from Indiana Association of Rehabilitation Facilities, Ohio Provider Resource Association, Disability Service Provider Network, Illinois Association of Rehabilitation Facilities. The full week of training included C-Suite Coffee Hours, Re-Building a Direct Support Workforce in a Post-Pandemic Environment, Enhancing Remote Service Delivery: The avail® Pilot, Employment Law Update 2021, How Coaching can Develop and Retain Top Talent Through the Chaos, Behavioral Health, Social Enterprise: Using the Power of the Marketplace to Fuel Social Impact, Inclusive Leadership and Organizational Belonging, Michigan Legislative Update, and "A leader always sets the trail for others to follow."
Many thanks to our sponsors whose support made this event possible:
PLATINUM SPONSOR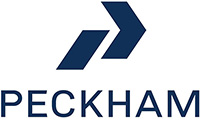 GOLD SPONSORS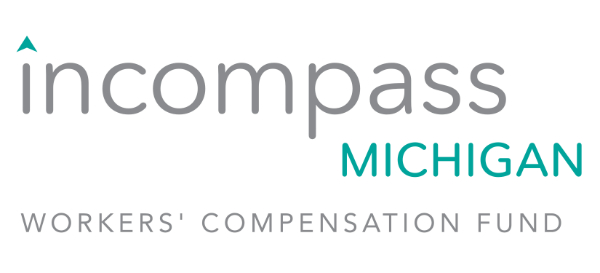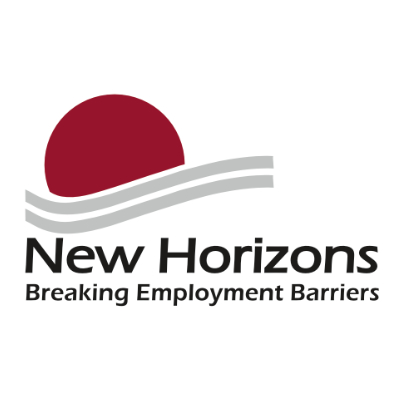 SILVER SPONSORS
Autism Alliance of Michigan
Dutton Farm
Goodwill Industries of Greater Detroit
Hope Network
BRONZE SPONSOR
Midwest Employers Casualty
---
Rebooted re:con in partnership with Michigan Rehabilitation Services virtually with live and on-demand trainings offering CRCC and Social Work CEUs as well as connectivity opportunities like the Innovation Stage and Networking Lunches.
Thank you to our sponsors: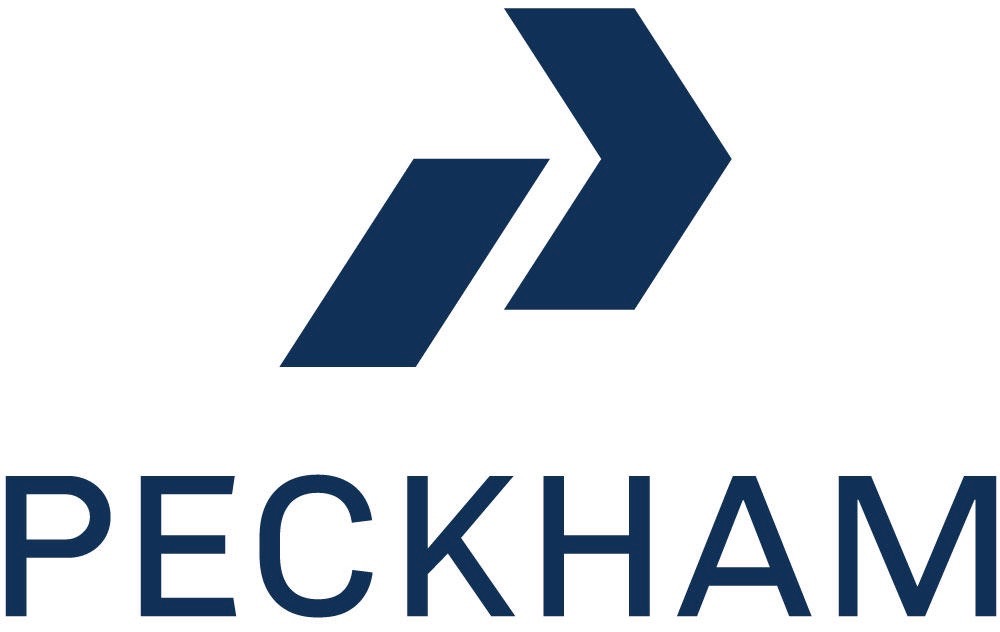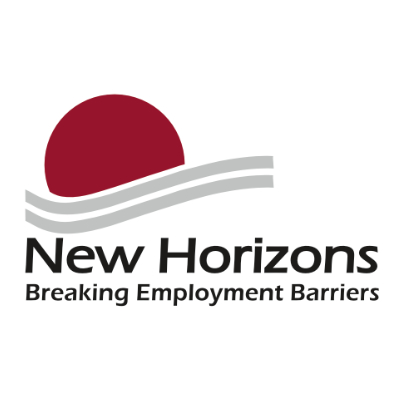 Autism Alliance of Michigan
Disability Network/Michigan
Gracious Grounds
Incompass Michigan
JVS Human Services
MHSA
Michigan Rehabilitation Association
Michigan Rehabilitation Counselors and Educators Association
Midwest Employers Casualty
Oakland Community Health Network
Leadership Development
The Leadership Academy Graduated the 11th class of the Leadership Academy, now totaling 184 graduates since 2010; and welcomed the 12th cohort.
The cohort was our first ever fully virtual Leadership Academy where they learned more about finance and accounting, governance and board relations, legislative advocacy, strategic planning and organizational culture – and they certainly shined as leaders.  Many thanks to their organizations and their mentors for supporting them on this journey.
2021 Leadership Academy Graduates
Julie Barcia, Do-All, Inc
Carie Branch, JVS Human Services
Mailee Chang, Peckham
Rene Dell, JVS Human Services
Rebecca DeWaele, Judson Center
Dianna Elledge, Arnold Center
Dana Fuller, Oakland Community Health Network
Katie Hebden, Peckham
Emily Herman, Lakestate Industries
Menachem Hojda, Oakland Community Health Network
Charmaine Kennedy, Services to Enhance Potential
Cortney McLeod-Emerson, Peckham
Krystal Melton, Goodwill Industries of Greater Grand Rapids
Justin Pollard, Northern Transitions
Edith Rojas, Hope Network
Monika Sanders, Oakland Community Health Network
Andrea Schmidt, NEMROC, Inc.
Alyson Stauder, Services to Enhance Potential
Mik Thompson, JVS Human Services
Lawrence Thouin, New Horizons Rehabilitation Services
Katherine Webster, Oakland Community Health Network
Rita Yarber, JVS Human Services
The Leadership Continuum After a brief hiatus, we relaunched TLC with our 4th cohort and 28 total alumni.
Also held virtually, each of them proved to be a leader in their own right, with their own styles, experience, wisdom, and journeys in leadership. Thank you to their organizations and each of them for supporting and inspiring their peers through this advanced leadership program.
2021 Leadership Continuum Graduates
Andrea Davis, New Horizons Rehabilitation Services
Emily Ellis, TRICO Opportunities
Amanda Perez, Goodwill Industries of Greater Grand Rapids
Andrea Schmidt, NEMROC, Inc.
Alyson Stauder, Services to Enhance Potential
Nathan Volz, JVS Human Services
Incompass Michigan remains committed to providing strong leadership development programming. Building on our popular 101 series, we added Management 101 with three timely sessions focused on Learning to Manage, Team Chemistry, and Leading Virtual Teams.
Leslie Gallant of Oakland Community Health Network was selected to join the Incompass Michigan Board as the newest Emerging Leader board member for Academy graduates, strengthening and diversifying association governance.
Member Meetings and Workgroups
Ensured you were in-the-know on critical issues in a continuously changing world through 23 all-member Friday calls and 39 Info Alerts in addition to our weekly Updates. 15 Regional Meetings, and quarerly Workgroup Meetings - including the CMH Workgroup, VR Workgroup, Direct Support Professional Task Force and the new Behavioral Health Workgroup. 
This peer-to-peer connectivity provided opportunities for discussing hot topics, advice, feedback, collaboration and best practices when members needed it most.
Workers' Compensation Fund
Incompass Michigan administers a self-insured workers' compensation insurance fund for its members. The program has been in operation since 1988 and we're proud to announce that the self-insured Workers' Compensation Fund will be distributing over $1 million in premium discounts to Fund members for 2022.
Health and Safety Training & Loss Prevention Services
Incompass Michigan staff provide health and safety training for organizations working with people with disabilities and other barriers to employment at no cost thanks to MIOSHA CET Grant Funding - over 25 Safety Trainings available via our on-demand Learning Management System and mobile INTOUCH SAFETY app. 
In 2021 we provided over 2,300 hours of Workplace Safety Training and over 170 hours of Loss Prevention Consultation Hours.
2021 Member To Member Honorees
In 2021 we celebrated the honorees of our first ever Essence of Collaboration and Impactful Mentor Awards.
The Essence of Collaboration Awards give distinction to member organizations (or individuals from a member organization) who took specific, meaningful action in support of another member, or a group of members, to the benefit of all.
2021 Awardees:
Kimberly Pietrylka-Miller, New Horizons Rehabilitation Services recognized by Terey DeLisle, Services to Enhance Potential
Peckham, Inc. recognized by Jill Bonthuis, Pioneer Resources
Impactful Mentor Awards gives distinction to leaders within an Incompass Michigan member organization who provided outstanding mentorship to an individual from another Incompass Michigan member organization. This mentorship relationship strongly benefited the mentee and possibly their organization.
2021 Awardees:
Renee McMann, Vocational Independence Program – VIP recognized by Andrea Schmidt, NEMROC
Chris Zeigler, MRC Industries recognized by Cherie Johnson, MMI, Inc.
Cherie Johnson, MMI, Inc. recognized by Jennifer Grace, Arnold Center
Joe Evans, Incompass Michigan recognized by Lisa Rhudy
In 2021, We Served 49 Organizational Members Across the State.
Our Members Serve All 83 Counties in the State.
Our Members Employed Over 7,000 FTEs and PTEs in 2020.
Our Members Provided Services to Over 230,000 
Individuals with Barriers in 2021.