Event Details
Save the date for the 2023 Incompass Michigan Leadership Conference - At the Delamar Hotel in Traverse City, June 7-9!
Registration will be open within the next few weeks, stay tuned.
You can view everything from last year on these pages, if you have any questions, email kkinde@incompassmi.org

The 501 Alliance is a nonprofit, group reimbursing organization that is an alternative to the Unemployment Insurance Agency. We help hundreds of nonprofits save money each year by offering them lower unemployment tax rates. Learn more at https://www.501alliance.org/
---

PROCare HR is a Professional Employer Organization (PEO). They have built their service model to provide superior workforce outcomes to their client base: non-profits and direct care providers. They value their client relationships and are exclusively focused on improving workforce outcomes for organizations that serve people within the human service system.
---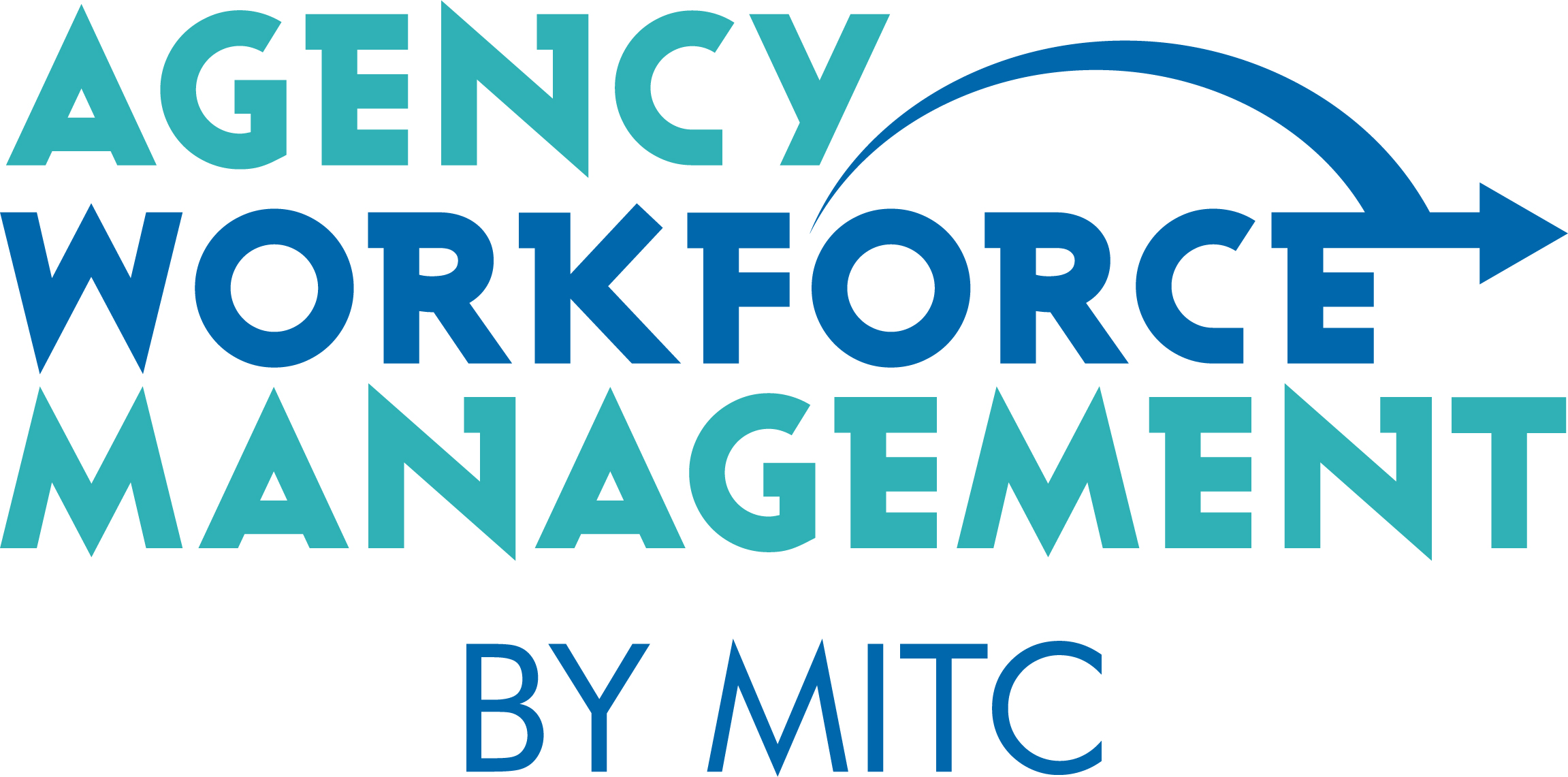 Agency Workforce Management by MITC supports all the needs of agencies, including time and attendance, EVV, documentation, EHR, scheduling, HR, workforce analytics, payroll and billing integration, and more. Whether your agency manages group homes, HCBS, day, vocational or supported employment programs, MITC can help you contain costs, boost productivity and ensure compliance.
Learn more at https://mitcagencies.com
Allen Jansen
Senior Advisor to MDHHS Director Elizabeth Hertel, where his primary focus is Behavioral Health. Previously Allen Jansen served as the senior deputy director of the Behavioral Health and Developmental Disabilities Administration, where he oversaw services in Michigan for those with behavioral health and developmental disabilities, including those with autism spectrum disorder. Jansen has been engaged in Michigan's public mental health system for nearly four decades. He began his career as a case manager in Michigan's first Assertive Community Treatment Team, where he discovered his passion for community inclusion for adults experiencing mental illness. He eventually moved into several senior leadership roles within Michigan's provider network, with a focus on designing and implementing residential and community-based services to better integrate clients into their community. As a former chief strategy officer, Jansen worked closely with state lawmakers and MDHHS staff to improve clinical and policy practices. He also served at MDHHS as an interim director of Kalamazoo Psychiatric Hospital in 2014 before returning to the department in March 2020.
Dean Emerson
Dean Emerson is currently the CEO/President of SVRC Industries, Inc., Westlund Guidance Clinic, Great Lakes Casing Co, the Boardroom Restaurant and the SVRC Marketplace, LLC. SVRC is 501 C3 non-profit with an annual budget of over $13 million dollars with multiple divisions that focus on human services ranging from behavioral health, to vocational rehabilitation, industrial services, housing, and community development. Before coming to SVRC Industries, Inc. as the Director of Rehabilitation Services, Dean worked at Bay Arenac Community Mental Health as their Performance Improvement Specialist. Dean also worked at Saginaw County Community Mental Health Authority as a Support Coordinator Supervisor and the agencies Rights Advisor. Dean has a Master of Science in Administration from CMU with a concentration in Health Services and his undergraduate degree is from SVSU in Psychology. Dean has served on the SourceAmerica Board of Directors in Vienna, VA. Dean has also been a member of the STARS (Saginaw Transit Authority Regional Services) Board, INFUSE Great Lakes Bay Region Board, dedicated to community development. He is currently a Board member of Incompass Michigan, and is the current board chairperson for the Incompass Michigan Workers Compensation fund. In 2018 Dean won the Spirit of Saginaw Award from the Saginaw Chamber of Commerce and the Transitional Leadership Award from Incompass Michigan for his efforts on the SVRC Marketplace, in downtown Saginaw.
Emilia Gutierrez
Emilia Gutierrez is the President & CEO of Do-All, Inc. She earned her Master's Degree in Social Work from The University of Michigan in 2015 with a special concentration on Management of Human Services and Interpersonal Practice. Emilia's previous positions include Adjunct Professor of Social Work at SVSU, Child Welfare Worker with DHHS, & Child & Family Therapist at Shelterhouse in Midland and Gladwin Counties. Emilia is a graduate of the Great Lakes Bay Hispanic Leadership Institute Class of 2021 & of the Incompass Leadership Class of 2019. She is also a certified Community Rehabilitation Education trainer, and is a proud member of the Bay City Rotary Club and the Bay City BNI chapter.
Farah Hanley
Farah Hanley is chief deputy director for health overseeing the MDHHS Behavioral and Physical Health and Aging Services Administration and the MDHHS State Hospital Administration.
Between 2014 and 2022, Hanley was MDHHS's senior deputy director of Financial Operations overseeing the agency's $31 billion budget, 7,000 + contracts and grants, finance and accounting operations, federal and state audits, and information technology financial support services areas. Previously, she served as senior deputy director of Central Operations Administration for the former Michigan Department of Community Health (MDCH), where she oversaw all aspects of the MDCH budget, accounting, purchasing and audit areas.
Hanley also has served as manager of the MDCH budget within the State Budget Office at the Department of Technology, Management and Budget. In this role, she assisted MDCH and the SBO in key decisions, including the development, passage, and implementation of the Healthy Michigan Plan. In addition, she served as a federal health and budget specialist within the State Budget Office supporting efforts for the federal marketplace in Michigan.
Prior to that, she served as a senior Medicaid consultant for The Medstat Group, now IBM, where she developed analytic methods and supported policy analyses for state Medicaid programs across the country.
Hanley also served as MDHHS's acting director in early January 2019 during the transition to a new administration.
Jenny Brown
Jenny Brown is the CEO and Co-Founder of Dutton Farm, a non-profit in the Behavioral Health system that provides community access, skill-building and employment support for adults with developmental disabilities. She is also the founder and owner of Everybody Inc., a social enterprise that works to remove barriers to community access and inclusion in the workforce, where she has created 16,000 hours of employment since January of 2020. Her work is inspired by her sister who was born with Down Syndrome and struggled as an adult to find a place to put her many talents to use. She has spent the last decade relentlessly and fearlessly advocating for the rights and equal opportunity for adults with developmental disabilities. She has supported individuals in entering the workforce, volunteerism, community engagement and higher education. Jenny earned her bachelor's degree in Political Science and Sociology from Oakland University. She was named in L Brooks 40 under 40 class of 2016 and Auburn Hills Chamber woman of the year in 2019. She has also led Dutton Farm to win Local and National Awards including: the National Down Syndrome Congress Employer of the Year Award, Chick Fil A's True Inspiration Award, Rochester Chamber's Non Profit of the Year Award and MIchBusiness Non profit of the year award among others. She sits on the Rochester Hills Mayor advisory board for diversity and inclusion as well as a task force with Incompass Michigan for Direct Support Professionals. This year, Dutton Farm was named Corp! magazine champion for diversity and inclusion. Jenny lives in Lake Orion with her husband, Brent, who is a police officer, and 5 children, 3 biological and 2 adopted. Jenny and her husband spent several years as foster parents and provided a temporary foster home for children of all ages. She is deeply passionate about social justice and using her talent to bring equality to those who have been treated unfairly.
Jon Smalley
Jon Smalley has worked at MHSA since 1991, became a partner in the firm in 1995, and a co-owner of MHSA in 2001. Jon has spent his entire career working in "the process," specializing in appropriations, procurement and legislative matters. Jon began his career working on political campaigns, worked for the Senate Majority Leader (1984); served as Chief of Staff to the Senate Chair of the Appropriations Subcommittees overseeing Medicaid, Mental Health and Human Services (1985-1990). With expertise in the annual appropriations process, Jon has been instrumental in the successful implementation of many significant policy reforms, initiatives, and numerous landmark pieces of legislation. Jon's many areas of expertise include: the full continuum of health care policy and funding (physical, long term care, and behavioral); regulatory issues; education reform; employment issues; child welfare reform; local government issues; Information Technology solutions; tribal issues; gaming issues and procurement. Jon is consistently ranked as a 'Top Ten' lobbyist by Inside Michigan Politics, a trusted publication of political and policy issues in Michigan. This honor is voted on bi-annually by key members of the Governor's staff and policymakers within State departments and the Legislature. Jon holds a bachelor's degree in Political Science and Public Administration from Central Michigan University. A Lansing area native, Jon and his wife Cathy reside with their seven children in Williamston.
Kimara Mayberry
Kimara P. Mayberry is a Senior Human Resources Business Partner for SpartanNash, a Fortune 400 Grocery Retailer and Food Distributor with more than 145 corporate-owned retail stores. It's core businesses include distributing grocery products to a diverse group of independent and chain retailers, its corporate-owned retail stores and U.S. military commissaries and exchanges; as well as operating a premier fresh produce distribution network. Kimara is also the Founder and Principal Consultant for Platinum Consulting Group with a strategic focus on Leadership Development, Fundraising & Development and Diversity, Equity & Inclusion. Kimara is a 2007 graduate of Philander Smith College with a B.A. in Organizational Management, Cum Laude and Distinction in Field. She graduated in 2012 with an M.B.A in Ethics and Business Administration from Harding University, in Searcy, Arkansas. Kimara is nationally certified as a PHR (Human Resources Professional) and a SHRM-CP (Society for Human Resource Management Certified Professional). She has over 20 years of HR experience in a variety of industries including Healthcare, Higher Education, Construction Management Manufacturing and Food Distribution. Kimara currently serves as the Treasurer for the Detroit Society for Human Resource Management (Detroit SHRM), as well as the Certification Director for the Michigan State Council of SHRM (MISHRM). She is also the VP of Education for the West Michigan Chapter of the Association for Talent Development (ATD) Kimara's civic affiliations include Sustainer membership in the Junior League of Birmingham, Michigan, Zeta Phi Beta Sorority Inc. (Lambda Rho Zeta Graduate Chapter)-March of Dimes Chair/Grants Committee Chair/Pearls of Hope Foundation Board Member, the Domestic Violence Chair for the Michigan State Organization of Zeta Phi Beta Sorority Inc, and the Zeta Phi Beta Sorority Inc. Great Lakes Regional Chair for March of Dimes Initiatives, coordinating chapters across the regions in the states of Illinois, Indiana, Kentucky, Michigan, Minnesota, Ohio, and Wisconsin. Kimara is also a National Board Member for the Arkansas Black Hall of Fame Foundation. Kimara is an avid runner, in various distances including, Ultra-marathoner (50K), Marathoner (26.2 miles), Half marathoner (13.1 miles), and numerous 5K and 10K races.
Lindsay Raymond
Lindsay J. Raymond is a Partner and owner of Danbrook Adams Raymond PLC. As an experienced management-side labor and employment attorney, she represents employers in all aspects of employment litigation, arbitration, and matters governing the workplace. She also counsels employers regarding the development and implementation of management practices and policies, and regularly conducts workplace investigations, trainings, and culture assessments. Lindsay serves as a Member and Grant Review Chair of the Board of Directors for Impact100 Traverse City, a Member of the Board of Directors of the Old Town Playhouse in Traverse City, and is a member of the Society for Human Resource Management and the Traverse Area Human Resources Association.
Melissa McKinley
A retiring Chair of the House Appropriations Committee once said this in a farewell floor speech: "If I had to hire a lobbyist, I'd hire Melissa McKinley." That says it all. She's universally respected by clients and legislators alike. Put Melissa on your team, and you'll never regret it. She never stops. Seriously, it's exhausting just thinking about how hard she grinds.
Melissa's clients include Michigan Professional Firefighters Union, AIA-Michigan, ACEC, Wayne State University School of Medicine, and Special Olympics of Michigan.
Michele Harper
Michele D. Harper is the Director of Diversity for Evident Change, a national nonprofit organization that partners with organizations to provide tools and resources to build/create social systems that help people reach their greatest potential, not create barriers to their success. She works with organizations to create strategies to become more diverse, equitable and inclusive, to foster reflective and candid conversations to develop and grow their capacity to do racial equity work. She is committed to challenging organization to consider relationships, decision making, policy and practice through an equity lens. In addition, Michele leads equity work that is designed to improve outcomes for both staff and vulnerable citizens who access systems in Child Welfare and Juvenile Justice. She works diligently to educate and agitate those in positions of power to invite marginalized groups to the table and ensure their voices are heard. She lifts up and honors Glen Harris' (the Government Alliance on Race and Equity) words: Never in our lifetime has it felt more pressing to do the work of racial equity and social justice.
Ryan Chadderton
Ryan P. Chadderton, Founder of Code Blue Consulting, has 12+ years of prehospital medicine and education experience. Ryan is an experienced paramedic and successful instructor, teaching advanced practice paramedicine and community paramedicine. He holds a critical care paramedic certification, is a board-certified community paramedic, and is the commander of an all-EMS honor guard. Ryan has been instrumental in creation of the first curriculum for community paramedicine in the State of Michigan and is a recognized legal EMS standard of care expert. Previously he served as the Program Director and faculty of an EMS education program at a local college. Ryan received the 2021 Stars of Life award from the Michigan Association of Ambulance Services, which celebrates ambulance professionals who play a critical role in the healthcare of Michigan residents. Ryan is currently contracted as an Outreach Specialist for Healthcare and Public Safety with the Michigan Department of Health and Human Services Stay Well Program.
Beyond Burnout: Addressing our Internal Response to the COVID-19 Pandemic - Ryan Chadderton
The COVID-19 pandemic has created emotional distress for Michiganders across the board. As the pandemic wears on, professional and personal burnout is on the rise. How can we help ourselves and others manage their own stress-related feelings? The presentation will address topics such as:
How to recognize and address normal symptoms of emotional distress
Practical ways to reduce the symptoms of burnout and compassion fatigue
Why it's important to discuss burnout
How anyone can get free, confidential emotional support from trained crisis counselors
Where to find helpful brochures, videos, and other support services
Diversity, Equity and Inclusion: A Call to Action: Strategies for Creating, Implementing and Sustaining DEI - Michele Harper
This workshop is designed to help organizations explore how to provide equitable services to Michiganders by creating and implementing DEI strategies. We will unpack how it is our collective responsibility to implement the strategies that promote Diversity, Equity and Inclusion in practice, policy and organizational culture. While understanding that dismantling race/racism is at the core of this work, we will focus on the importance of creating strategies that address ism's that result in individuals experiencing the impact of marginalization. This conversation is about how we educate and agitate those in positions of power to invite marginalized groups to the table and ensure their voices are heard. This is our collective call to action.
Emotional Agility-The Key to Effective Leadership - Emilia Gutierrez
In times of continued strife and uncertainty, suppressing our uncomfortable emotions and only accepting positivity in the workplace can be tempting. However, the problems we're faced with require us to bring our whole selves to the table, and growing research shows us that emotional agility is essential for value-aligned problem-solving. Learning and adopting emotional agility can help us become more resilient and connected leaders.
In this presentation, Emilia will address:
What is emotional agility?
Why is emotional awareness and agility crucial as a leader?
How can we improve our emotional agility to lead within our values?
Questions to ask yourself and your team when you are stuck
Resources for additional learning
Employment Law Update 2022 - Lindsay Raymond
Lindsay discusses recent updates to employment laws and practices governing the workplace, including accommodations, remote and hybrid work policies and issues, workplace culture assessments, best practices for performance management, considerations for attracting and retaining workers, and more.
MDHHS Update - Farah Hanley
We are thrilled to announce Farah Hanley, the Chief Deputy for Health, will be presenting a comprehensive MDHHS update during our conference. There are a variety of health barriers keeping Michiganders from living their best lives. MDHHS plans to improve the health and social outcomes of all Michigan residents while working to achieve health equity by eliminating disparities and barriers to social and economic opportunity. This presentation will include the budget, administrative restructuring, policy priorities, and a look at the road ahead.
The Challenges and Impact of Community Facing Social Enterprises
We are thrilled to have the insight of these great leaders during our conference:
Jennifer Grace - Executive Director Arnold Center
Jenny Brown - CEO and Co-Founder Dutton Farm
Dean Emerson - CEO SVRC Industries
Moderator Joseph Evans - Member Ambassador Incompass Michigan
At the beginning of this presentation, you will learn about social enterprise models, and the unique features of a Community Facing Social Enterprise. Then, the 3 panelists will be asked questions about challenges, successes, and strategies in their respective social enterprises.
The Future of Work: Effective Inclusive Leadership and Change Management Strategies for our evolving New Normal - Kimara Mayberry
As organizational leaders, we are all experiencing unique challenges in recent times of crisis and will continue to do so as we navigate the Future of Work. The Covid-19 Pandemic continues to teach all of us, that our talent is the lifeline of our organizations. Talent Development and Retention must continue despite many barriers to success. Leaders must learn to implement and maintain effective Inclusive Leadership Strategies, so that we can lead effectively during business-altering challenges. This session will outline what Inclusive Leadership looks like in our "New Normal" and the "Great Resignation". The strategies discussed will help you meet the ongoing challenges we face in continuing challenging times.
Incompass Michigan Member to Member Awards, Working Together to Achieve Inclusive Communities
Incompass Michigan recognizes that cooperation, partnership and leadership are key to the success of our association. We value every member and what they add to the collective - empowering each other and strengthening our industry as a whole. We have two opportunities for members to celebrate the power of this connectivity...
Incompass Michigan Impactful Mentor Award
Recognition of an Impactful Mentor gives distinction to a leader within an Incompass Michigan member organization who provided outstanding mentorship to an individual from another Incompass Michigan member organization. The mentorship may have been created within the Leadership Academy structure, or it could be an independently developed peer mentor relationship.
Incompass Michigan Essence of Collaboration Awards
The Essence of Collaboration Awards give distinction to member organizations (or individuals from a member organization) who took specific, meaningful action in support of another member, or a group of members, to the benefit of all.
NOMINATIONS FOR BOTH AWARDS ARE DUE BY May 20 for recognition at the 2022 Incompass Michigan Leadership Conference.
STATEMENT ON VACCINE ADOPTION:
The FDA and CDC have attested to the safety and effectiveness of approved COVID-19 vaccines, which offer substantial protection against infection, hospitalization, and death from the COVID-19 virus. Widespread vaccine adoption is expected to be critical to reducing the community prevalence of COVID-19, which will eventually enable larger public gatherings to take place with lower risk to event goers.
In the meantime, conference organizers are considering whether and to what extent to use verification of vaccine status of attendees to increase the safety of their event. Some organizers may ask attendees to self-certify their vaccine status and require unvaccinated attendees wear masks, socially distance and/or sit in special sections, while others may require proof of vaccine or a negative Covid test for entry. At present, Incompass Michigan does not plan to require self-certification of vaccine status or proof of a negative COVID test for entry. The landscape and laws surrounding vaccine verifications and testing are evolving and location specific, and Incompass Michigan reserves the right to update this policy as conditions evolve.
POLICY ON MASKS AND OTHER PREVENTIVE MEASURES
Incompass Michigan is committed to the health and safety of all attendees, exhibitors and staff. We acknowledge that the policies and protocols of the host venue, as well as local regulations and CDC guidance, may shift before our June event. Because these factors are frequently changing, we will continue to update this page as new guidance is developed.
By registering for the 2022 Leadership Conference in Traverse City, you agree to follow all local and Incompass Michigan event safety protocols in place at the time of the event. You also voluntarily accept the inherent risk of exposure to communicable diseases and agree to not hold Incompass Michigan or its representatives liable for any illness related to that risk. Registered attendees will be notified of any changes to this policy.
COVID-19 Community Levels are a tool established by the CDC to help communities decide what prevention steps to take based on the latest data. Levels can be low, medium, or high and are determined by looking at hospital beds being used, hospital admissions, and the total number of new COVID-19 cases in an area. The 2022 Incompass Michigan Spring Leadership Conference will expect attendees to take precautions to protect themselves and others from COVID-19 based on the COVID-19 Community Level in the area where the event will be held.
What Prevention Steps Should You Take Based on Your COVID-19 Community Level?