Incompass Michigan is a statewide network of comprehensive human service providers working together to develop independence and achieve inclusive communities.
Message from our CEO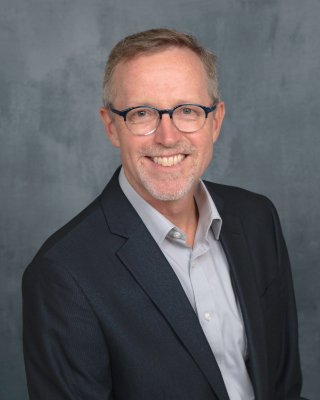 Without question, 2020 was a uniquely disruptive year - we are proud of our members and your leadership in response to tremendous adversity. In the face of the challenges associated with volatility, uncertainty, complexity, and ambiguity, you demonstrated a clear commitment to the health and wellbeing of the people we serve, and the staff who support them. You showed resilience, adaptability, creativity, and grit - and without exception stepped forward to lift one another up - personally and professionally - when conditions warranted. You also demonstrated the value of the Association through your support and commitment to each other – you were generous in sharing solutions, vulnerable in opening up about lessons learned, and constant champions for encouraging the success of your peers.
In 2020, things looked quite a bit different for all of us - but your dedication to each other, in support of the incredible work you do, is why Incompass Michigan will persist in our commitment to doing whatever it takes to support the long-term success of our members and the attainment of our vision - a statewide network committed to diversity, equity, and inclusion, optimal independence and engagement in the community, with enhanced quality and fullness of life for individuals with disabilities throughout our state.  
Your endurance through a challenging year has inspired the Incompass Michigan team, and we are grateful for the privilege of service on your behalf.  Thanks for all you do - the association aspires to remain a trusted resource for getting connected and staying informed, and empowering our members to achieve their mission.
Be well, TC
MISSION: Through advocacy, innovation, education and leadership development, we empower our members to achieve their mission.
VISION: A statewide network of human service providers committed to diversity, equity, and inclusion, optimal independence and engagement in the community, with enhanced quality and fullness of life.
SHARED PASSION: Independence and inclusion for all.
"The value of an Incompass Michigan membership has been amazing this past year. Early in the COVID-19 crisis an excessive amount of information about relief, funding, and safety guidance was being sent at an exhausting pace to all businesses throughout Michigan. Incompass Michigan became the source my leadership staff and myself began to depend on to get accurate and helpful information without the need to go to multiple sources. The information shared during this time was invaluable to our operations and without it could have led to an unfortunate result. Incompass was looking out for everyone of their members." Brent Mikulski – President & CEO of Services to Enhance Potential
Incompass Michigan Invests In Our Members
We've Moved

Realizing the achievement of a long term vision of the Association, Incompass Michigan purchased a building in 2019 and renovations were completed in 2020.
The new building is strategically positioned in downtown Lansing, closer to the State Capitol. The location allows us to more effectively meet the needs of the Association by supporting opportunities for growth, creating space that will allow us to host meetings of up to 25 people, and serving as a workspace that will be a magnet to recruit future talent.
We welcome you to visit us at 335 N Seymour Ave in Lansing.
Advocacy
Advocating for our members is always a top priority of the Association, when 2020 created increasingly urgent and ever-changing needs, Incompass Michigan continued to relentlessly advocate for our members and their needs. 
Successfully advocated, in collaboration with other statewide organizations, for funding to support a $2/hour direct care wage increase.
Worked with MDHHS leadership to establish network adequacy plans and stability payments - emergency funding for the warranted financial support to keep members operating, and able to provide critical essential services
Facilitated the procurement of over 162,000 pieces of Personal Protective Equipment for 26 member organizations with assistance from Peckham, Inc.
Innovation
In continuing our commitment to the spirit of innovation among small business owners with disabilities, Incompass Michigan was pleased to announce three grantees for our new Micro Enterprise Grants. Do-All, Inc. in support of Nathea's Cleaning Service, Services to Enhance Potential in support of Victoria Paint Shop, and Vocational Independence Program for support of vendor and small business trainings. Each organization received $750 to support their identified entrepreneurs and we look forward to sharing updates of their progress in the future.
Education
In 2020, the Association invested in our members through our new Learning Management System, allowing us to provide on-demand trainings at discounted pricing to our members. You can view the ever-growing learning library at https://incompassmi.kdp.io/public-catalog. 
---
106 individuals attended our first ever virtual Spring Conference with sessions focused on Succession Planning, Family Engagement, Leadership, Non-profit Landscape, Social Enterprises, Employment Law, Current Political and Policy Updates, state VR Update, Direct Care Professional Recruitment and Retention, and Business and Talent Landscape in Michigan.
Many thanks to our sponsors whose support allowed us to offer a pay-what-you-are-able registration.
DIAMOND SPONSOR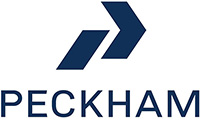 GOLD SPONSORS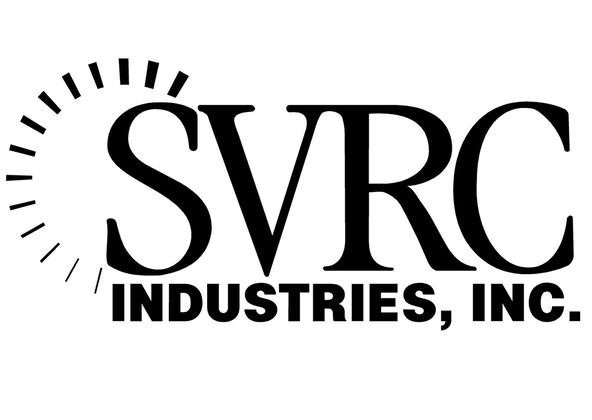 SILVER SPONSORS
BRONZE SPONSOR
Leadership Development
The Leadership Academy Graduated the 10th class of the Leadership Academy, now totaling 162 graduates since 2010; and welcomed the 11th cohort.
The class of 2020 proved to be an extraordinary cohort in an unpredictable year. As they pivoted mid-program to virtual sessions they learned that sometimes leaders are forced to face the unknown. They supported each other through one of the toughest and most challenging years of their careers, and for many their personal lives as well, proving beyond any doubt that they are leaders with incredible determination, stamina and spirit. Many thanks to their organizations and their mentors for supporting them on this journey.
2020 Leadership Academy Graduates
Emily Blount, Adapt
Lynne Bosma, Goodwill Industries of Greater Grand Rapids
Christina Bowman, Services to Enhance Potential
Marissa Burrell, New Horizons Rehabilitation Services
Tim Cavins, Oakland Community Health Network
Julie Evans, New Horizons Rehabilitation Services
Sue Hendrix, MMI
Harrison Kakkuri, Dutton Farms
Troy Matlock, Peckham
Somer Quinlan, ROOC
Lisa Rhudy, Services to Enhance Potential
Rebecca Schuette, New Horizons Rehabilitation Services
Monica Sharf, Services to Enhance Potential
Lionel Vargas Cruz, Peckham
Nathan Volz, JVS Human Services
Victoria Vysotchanskii, Oakland Community Health Network
Incompass Michigan remains committed to providing strong leadership development programming. As we pivoted to virtual in 2020, we launched the first Leadership 101 series designed for new to mid-career managers to strengthen their leadership skills. The virtual series covered DEI, performance management, organizational trust, and work-life balance in addition to essential leadership principles.
To better support our Leadership Alumni, we offered monthly peer-led roundtable discussions that provided opportunities for connection and growth as leaders navigated new challenges and changing demands.
Jennifer Grace, Arnold Center and Jessica Diener, Peckham were both selected to join the Incompass Michigan Board through the newly created Emerging Leader board positions for Academy graduates, strengthening and diversifying association governance.
Member Meetings and Workgroups
Ensured you were in-the-know on critical issues in a continuously changing world through 30 all-member Friday calls and over 90 Info Alerts in addition to our weekly Updates, 18 Regional Meetings, and Workgroup Meetings - including the CMH Workgroup, VR Workgroup and Direct Support Professional Task Force. 
This peer-to-peer connectivity provided opportunities for discussing hot topics, advice, feedback, collaboration and best practices when members needed it most.
Workers' Compensation Fund
Incompass Michigan administers a self-insured workers' compensation insurance fund for its members. The program has been in operation since 1988 and distributed over $1.1 million in premium discounts to Fund members - over 60% of estimated premium for 2020. The Fund has returned over 36% of premium to our members since inception.
Health and Safety Training & Loss Prevention Services
Incompass Michigan staff provide health and safety training for organizations working with people with disabilities and other barriers to employment. In 2020 staff provided 1,800 hours of workplace health and safety training and over 100 hours of Loss Prevention Consultation and secured MIOSHA CET Grant Funding to continue providing members with high quality trainings at no cost.
Incompass Michigan health and safety training include more than fifteen topics: Bloodborne Pathogens; Hazard Communications – Right to Know; Ergonomics; Safe Driving; Safety Committee Management; and more. 
"At Hope Network we have been proud and honored to be members of IncompassMichigan for several years. The organization has not only allow us to be active with their excellent leadership training programs but IncompassMichigan does a great job keeping all members informed on the important state and national issues which impact our services. They have been a great partner with advocacy for the people we serve." Phil Weaver – President & CEO of Hope Network
In 2020, We Served 49 Organizational Members Across the State.
Our Members Serve All 83 Counties in the State.
Our Members Employed Over 7,000 FTEs and PTEs in 2020.
Despite the Pandemic, Our Members Provided Services to Over 138,000 
Individuals with Barriers in 2020.